Welcome to NSS College of Engineering , Palakkad
NSS College of Engineering, Palakkad was established in 1960 with three branches during the second Five-Year plan with the assistance of Central and State Government under the Grand in-Aid scheme. Currently it is one of the most reputed, premier engineering educational institutions in Kerala, managed by Nair Service Society and affiliated to the APJ Abdul Kalam Technological University. At present, the institution offers B.TECH degree courses in six branches and M.TECH degree courses ... Read More
OUR VISION
"To leapfrog into global excellence in technology and education in the present millennium."
OUR MISSION
"To be a premier institution producing self motivated professionals of global standards through quality education to meet the scientific and technological needs of the society".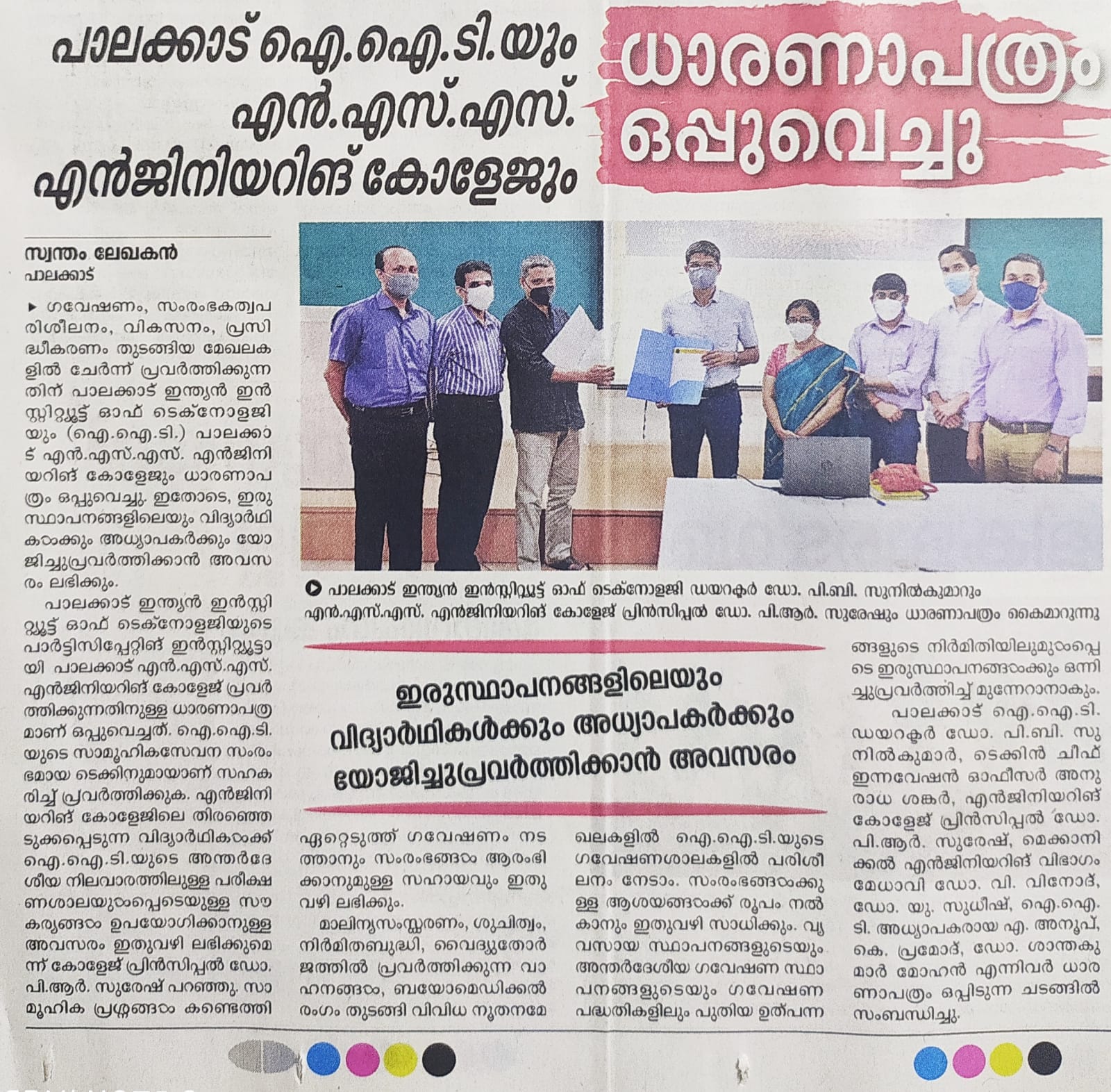 NSSCE signed an MoU with IIT Palakkad in the area of Innovation, Research and Incubation. A Great Milestone!!!!