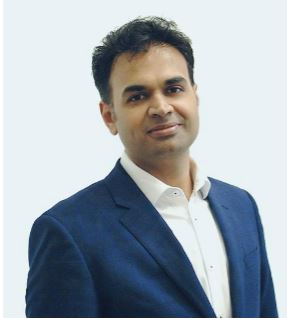 Arun Menon
Managing Director, Ipsos Malaysia
Coming from a small town in Kerala, NSSCE helped me dream big and gave me the proper foundation to be where I am now. Through my EEE years, I'm glad to have developed two skill sets that helped me the most in my career, critical thinking for problem-solving and cognitive flexibility to work with an array of variables. Beyond academics, the friendships and connections that I made in those four years still help to get through the challenges in life and my career. My colleagues and clients often mention that the engineer in me give them more assurance to work with me as a person than as a business or sales lead. Thanks to the faculty and academics for instilling that discipline.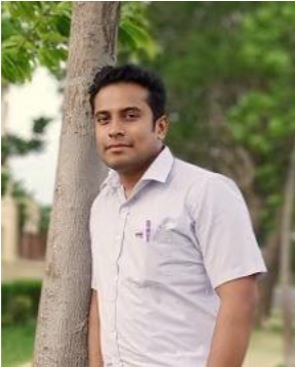 Jayasankar J
Senior Solutions Analyst , Altizon Inc.
A college is a place where a student gets moulded to deal with the real world. To be a better professional and to dream to achieve something big is all I hoped for when I joined NSS College of Engineering, and it was my honour to be a student of the Electrical and Electronics Department of NSSCE. I feel very overwhelmed while sharing my experience with all of you. Unparalleled teaching and guidance provided by eminent faculties have imparted a perfect blend to my technical as well as soft skills. Excellent lab facilities, technical seminars, technical fests and soft skills training keeps NSSCE unique from other colleges. The placement cell of NSSCE has played a vital role to develop my career. I landed in my first job through the placement portal of the campus and am always grateful to be an alumnus of NSSCE.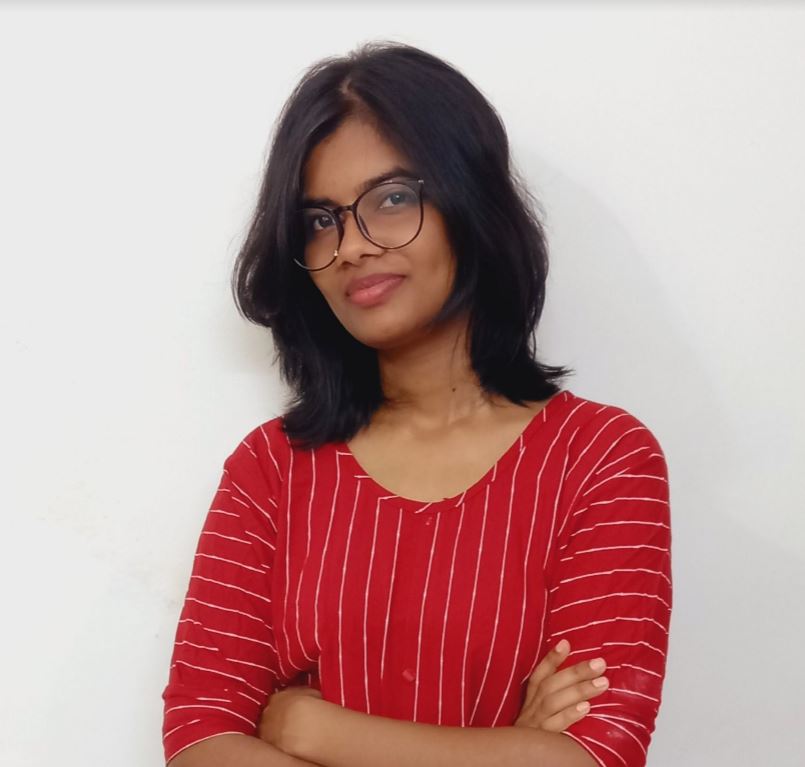 Manju Chandran A.R ( ECE 2012-2016 BATCH )
Currenlty IRTS officer trainee at Indian Railways.
I'm always indebted to NSSCE for the memorable college experience I have had. Having given me insightful opportunities and experiences, for teaching me the value of learning, giving thoughts to ponder upon,guiding me to my career choice. And most importantly for letting me evolve into a better person with greater awareness on self and the outside world.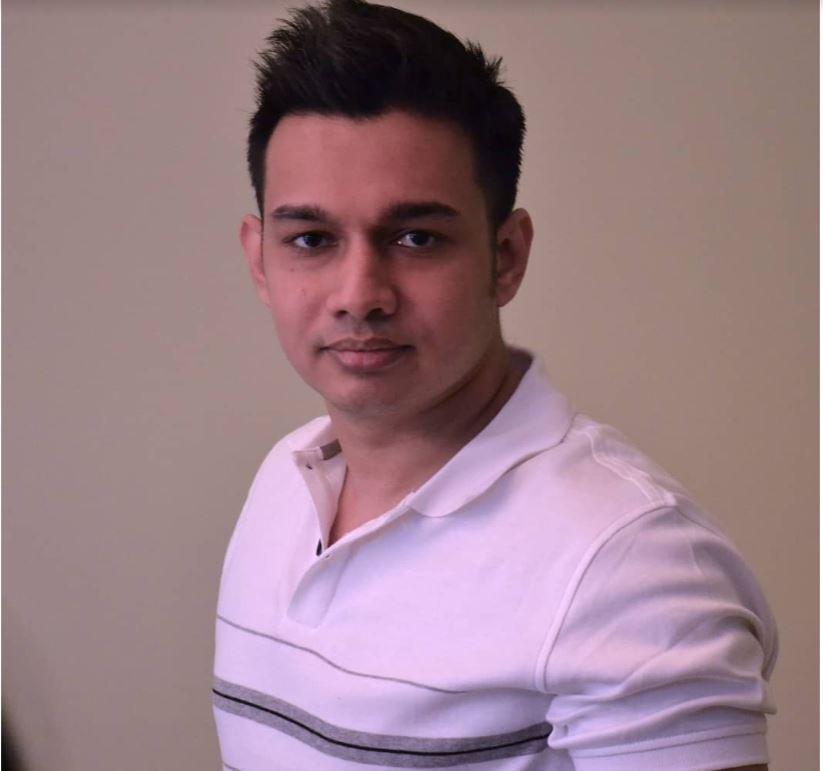 Jishnu Menon
Audio Data Engineer at Amazon Lab 126
Cambridge, Massachusetts
Having an encouraging environment is crutial for nurturing curiousity in students. Aspiring engineers in particular need the support, infrastrure facilities and knowledgeble staff. ECE department of NSSCE checked all boxes for being a place of insiration for future engineers. The department is well aware of the importance of balancing academic and cocurricular activities, which was evident when ECE students were among the University toppers and won the overall winners cup for the Arts competitions in the campus. The department was also keen on developing management and organisational skills by encouraging students to organize technical fests fully coordinated by students of ECE. The memorable years in ECE profoundly shaped who I am today.

Anjaly Rajendran
Pursuing PhD in Electrical Engineering
I was a student in the 2008-2012 batch of Electronics and Communication Engineering. In 2012, I joined the MTech program in Electrical Engineering specializing in Microelectronics at Indian Institute of Technology Bombay (IIT B). Subsequently I joined GlobalFoundries Singapore as a device modeling engineer. Currently I am pursuing PhD in Electrical Engineering at Columbia University in New York. My area of research includes application of 2D materials in quantum computing and next generation optical devices.
The faculty in the department of Electronics and Communication played a pivotal role in shaping my formative years in the field. The pedagogy helped me create focus, inquisitiveness and passion for the field. I believe these qualities fueled my higher studies. The labs were well equipped and gave us ample practical knowledge. Apart from the teaching, the department organized various training sessions for soft skill development, ensuring a holistic ambience for the students to excel. It was a pleasure to be a part of the esteemed institution, especially the department of Electronics and Communication.

Muhsin V P
Group Leader – Asia
Analog & Power Electronics Applications Engineering
Microchip Technology Inc.
"The world changers & The pillars of future "This is how I would like to entitle an Engineer. A successful engineer needs unassailable foundation in which the curiosity, creativity and Critical thinking are built, and this enablement need to be done at right time with right amount. I was blessed enough to pursue my graduation at NSSCE, ECE department and I was one among the ebullient batch of 2008 -12. The ECE department task force (professors, HODs, Project guides, Assistants, Lab helpers etc) empowered us to understand the fundas, think different, face the challenging times, time management and many such skills beyond the syllabus which helped us to be a "well-to-do" human in life. The ecosystem, Labs, Infrastructures are well designed and evolved to support a growing engineering brain. And a very dedicated Placement cell who works relentlessly to get the best exposure for the students is something commendable. I would like to express my sincere gratitude to all who are committed & diligent to make NSSCE and ECE department a premier powerhouse of engineering graduates. If you are just joined this gang, believe me, you are in the safest hands.

Cheers
Muhsin V P

Raghuram T R
Pursuing my Ph.D. in the Department of Electrical Engineering at Indian Institute of Technology Palakkad (IIT Palakkad), Palakkad
I am currently pursuing my Ph.D. in the Department of Electrical Engineering at Indian Institute of Technology Palakkad (IIT Palakkad), Palakkad. After obtaining my B.Tech. from the Department of Electronics and Communication Engineering at NSS College of Engineering, Palakkad, I worked as an Asst. Systems Engineer at TCS, Chennai for two years. Then I did my Master of Engineering (M.E.) in Control Systems at PSG College of Technology, Coimbatore. After my post-graduation, I worked as an Asst. Professor for two years in the Department of Electronics and Communication Engineering, at PSG Institute of Technology and Applied Research, Coimbatore.
I joined the Department of Electronics and Communication Engineering (ECE), NSS College of Engineering, Palakkad in the year 2007 for my Bachelor of Technology (B.Tech.) program. It was one of the best decisions I have made in my career. I had an amazing journey that was rich in opportunities to learn, grow and explore my interests and skills. The engineering education I received laid the foundation and has immensely influenced my decision to pursue higher education. The undergraduate program in the department strengthened my understanding of the basic concepts in different areas of Electronics and Communication Engineering. I am extremely thankful to the team of well qualified, learned and motivating faculty and staff, who made my engineering days memorable. I thoroughly enjoyed their insightful classroom lectures. The laboratory sessions reinforced the understanding of the theoretical concepts. I profoundly enjoyed the freedom in choosing electives, seminar topics and projects. I sincerely appreciate the department's holistic view towards engineering education. In addition to the technical knowledge gained, I also got the opportunity to hone my managerial and soft skills through various techno-cultural events. I am very much grateful to my teachers for their support and guidance, that helped me to secure University Fifth Rank for B.Tech. in ECE, 2007-2011. Overall, I had a splendid experience and my undergraduate days were formative in shaping up my technical interests and personal development.
Jayakrishnan S
Dy.Manager, NTPC Ltd
"NSSCE moulds one's growth from amateures to professionals in all dimensions.I am always thankful to the talented and skilled faculties for helping me out when my steps slipped.College has well equipped labs and proactive placement cell.The two units of National Service Scheme is an asset to students.When I look back I always cherish the moments of college Hostel and our mess."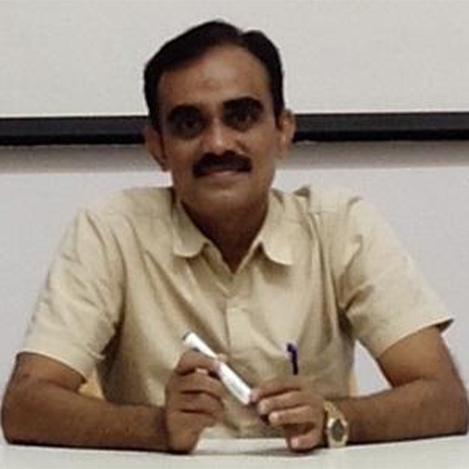 L. Satish Kumar
Scientific Officer, IGCAR, Kalpakkam
Nestled in the foothills of the western ghats in a picturesque and quiet town, over four years of learning and sharing at NSSCE were truly wonder years. Our batch was fortunate to have been tutored by experienced and motivated teachers, notably Shri Balasubramaniam who could spell out practice problems extempore, Shri K.K. Padmanabhan who always claimed the first hour so that he could meticulously fill the blackboard with all what he planned to teach that day making sure it reaches the least interested student in class, Shri D. Prakasan who painstakingly collected and distributed study material not easily available in those pre-internet days, Shri Sukumaran who reminded us of the value of time, Shri Sudheer who was the epitome of style and substance, the current Principal, Shri Suresh whose eyes never missed any distracting gestures of the students in class and many more who have positively influenced us. The laboratory facilities and workshops though old but well functional adequately supported the academic requirement. The nurturing of intellectual and creative pursuits during the NSSCE years is what sustains me in a department that values and works on strong fundamentals.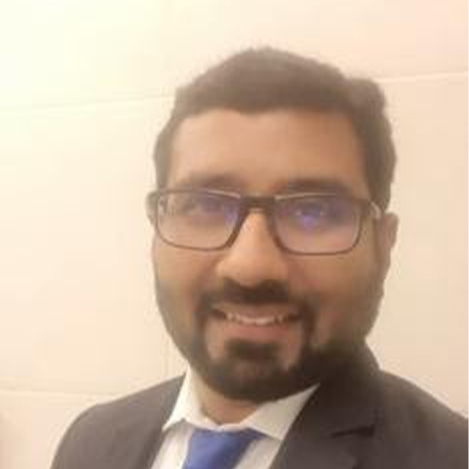 Krishna Kumar S P
General Manager - International Business, TVS Motors Ltd.
I always value the inputs from our college in shaping up my outlook towards the Automobile Industry. The technical knowledge gained has helped me in establishing myself in the Industry, so that I could stick to the core stream throughout my career of 20 + years. The faculties, lab and infrastructure in the Mechanical Engineering departments were/are the best in comparison with any other Institute in India. I fondly remember my college days, not only the academic sessions, but an all-around development through various forums like arts, culture, sports etc.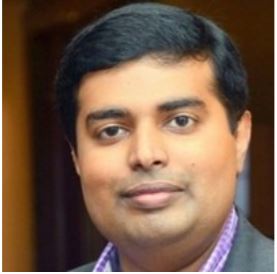 Jeeson Thekkekara
Senior Product Manager - Tally Solutions Pvt Ltd
My four years in the Department of Computer Science and Engineering were quite eventful then. Now, when I reflect back, I can say that it profoundly influenced the shaping and propelling of my career. It not only helped in imbibing technical knowledge but also developing a pragmatic view. Thanks to my Alma mater and my cohort at NSS College of Engineering.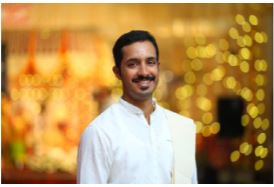 Santhosh G Prabhu
Sr.Engineer (Design and Operations) - BAC MEECC
NSS college of engg. And Calicut University has always believed in helping and guiding its students and it was no different during the placement season. Regular classes held at our college to help us with our aptitude and technical skills were of great help. Our teaching administration officers also guided and encouraged us at each step thereby helping me secure my future and placement at such a reputed company.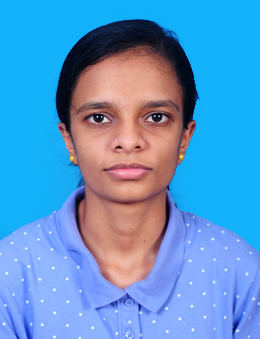 Sneha (2018-22 CSE)
Software developer at IBM
College days were the best part of my academic journey. I was nervous on my first day to college, as everything was very new to me. But things changed within a few days. I started gaining confidence. Eventually, nothing could hold me back. Both the teaching and non-teaching faculty was kind and approachable. They were keen on answering our doubts and helped us learn new things. They were also dutiful in making us better social beings. Apart from academics, I was given the opportunity of being part of different events in the college which helped me in improving my soft skills. I got selected as an intern in IBM ISL with the help of the placement team of our college. I was able to complete the internship with the wholehearted support of our department which helped in continuing my academic prowess while gaining industrial experiences. This helped me in taking the first step in my career by joining as a software developer in IBM ISL. I will always be grateful to my teachers, staff and friends for providing me with such a wonderful environment, which helped mold me into a better version of myself.